3 Beds
2 BA

1,433 SQFT

0.133 Acreage

3 Beds
2 BA

1,433 SQFT

0.133 Acreage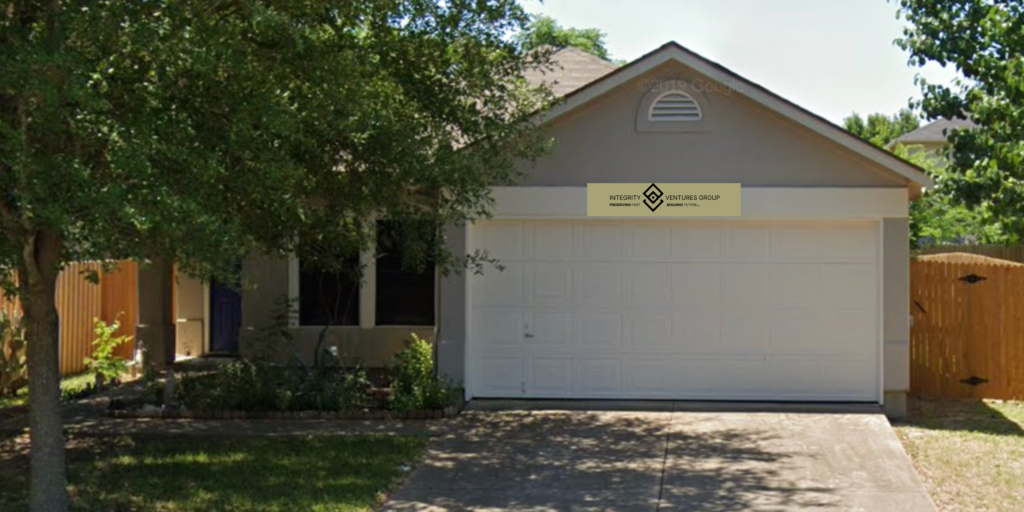 Financials:
Listing Price: $246,000
After Repair Value (ARV): $370,000 – $390,000
Estimated Rehab Cost: $35,000 – $40,000 (primarily cosmetic, HVAC replacement needed)
---
Investment Highlights:
Profit Margin:
Lower Bound: $370,000 (ARV) – $246,000 (Purchase) – $35,000 (Rehab) = $89,000
Upper Bound: $390,000 (ARV) – $246,000 (Purchase) – $35,000 (Rehab) = $109,000
ARV Percentage Gain:
Lower Bound: ($89,000 Profit / $246,000 Purchase) x 100 = ~36.2% capital gain
Upper Bound: ($109,000 Profit / $246,000 Purchase) x 100 = ~44.3% capital gain
---
Rehab Details:
Mostly cosmetic updates
HVAC system replacement necessary
---
This property presents an excellent investment opportunity with a strong potential profit margin and ARV percentage gain. Ideal for those looking to capitalize on the Austin real estate market.
HOW DOES INTEGRITY VENTURES GROUP WORK WITH OFF MARKET DEALS?
At Integrity Ventures Group, we specialize in elevating real estate investment portfolios through strategic approaches that include both on-market and off-market transactions. Our team of expert consultants boasts proficiency in Complex Residential Transactions, Expert Residential Marketing, and Investment Portfolio Growth. Having undergone over 960 hours of specialized investment portfolio training, coupled with seasoned mentorship, our Investment Consultants are among the most highly trained professionals in the industry.
Our success isn't just about transactions; it's about partnerships. At Integrity Ventures Group, we work closely with our investor partners to ensure they achieve their fair market share. By tapping into our ability to identify outstanding off-market opportunities, we provide our clients with unique avenues to expand their real estate holdings. Through our tailor-made strategies, we strive to deliver consistent and measurable results that empower our investor partners to scale their businesses faster and more efficiently than ever before. Our dedication to excellence is what sets us apart, as we commit to transforming investment visions into tangible financial successes.
Just like you, we also hate hidden fees, and we like to keep things simple. The full price you see includes the asking price, our fee for finding the off-market property, and buyer representation from our investment consultant. Not to mention our fees never change no matter how big your profit is. You can reach out to your investment consultant to always discuss our fees.
We operate with transparency to both parties. Our listing agent works exclusively with the seller, and our investment consultant works exclusively with you; our licensed realtors' fiduciary duty remains with their clients. If you want to negotiate on the pricing or terms, ask your investment consultant. We won't limit your buying power to be more competitive.
Gain direct access to one of the industry's most skilled and high-performing teams. At Integrity Ventures Group, we offer our real estate investors unfettered access to our expertise, ensuring that they invest in the ideal properties with the least amount of hassle. Whether your needs lie in sourcing more promising deals, managing transactions with finesse, or implementing professional marketing strategies, our seasoned consultants are at your service! Your investment journey is our investment consultant's priority, and our team is dedicated to making it both successful and stress-free.
Whose Your Investment Consultant?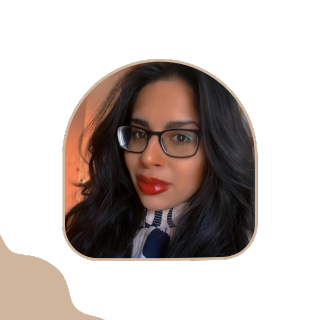 Sarah is an extraordinary real estate professional with an extensive background in hospitality and sales, boasting nearly a decade of experience. Her passion lies in serving clients within the vertical markets, specializing in expert residential marketing and delivering unparalleled client experiences in the dynamic real estate sector. When you choose Sarah as your trusted partner, you can be confident in her unwavering dedication to securing the best possible deal for you. Armed with formidable negotiation skills, she ensures your interests are safeguarded at every step of the transaction. Sarah's commitment to your success goes beyond expectations, as she empowers you with comprehensive knowledge of your buying or selling power, making informed decisions effortless.